What will you learn?


How to deprogram yourself from false programs that society is pushing on you
How to find your purpose and turn it into a career/business
How to thrive in this career/business
How to become balanced, work on your imbalances so you attract what is good for you and what you desire
How to attract the right partner and once you are in a relationship how to maintain it so it thrives. 
How to become free to be who you want, to express your unique identity, to not care what others think of you 
How to improve your confidence so you do what you desire
How to get in the flow of life and increase synchronicities, so you get what is right for you
How to achieve true happiness
Plus a lot more...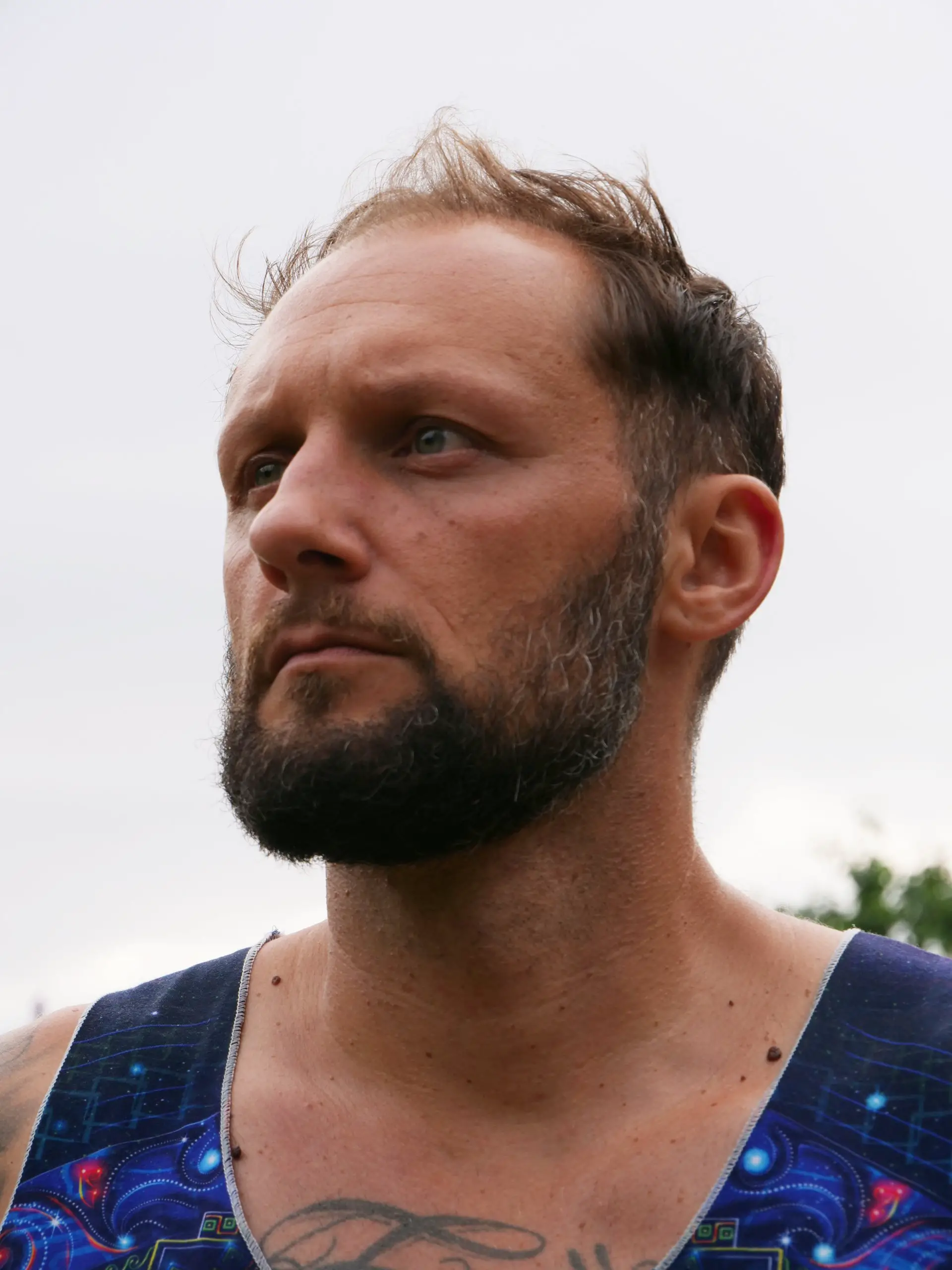 Meet Your Teacher Mike Sygula
Mike Sygula is the founder of the alternative media brand Truththeory.com, which has been in operation since 2010. Since its inception, the Truth Theory website has received over 200 million visits. Mike also creates videos, podcasts and writes articles on topics ranging from personal development to spirituality and metaphysics. Mike's content has garnered millions of views worldwide. Mike is also a mentor, and spiritual development coach helping his clients to align with their true purpose, and their higher selves. Over the last 20 years, he has been on a journey of self-discovery and personal growth.

What is the 4-Week Accountability Program?

You can choose one of two options. You can get access to the full online course that consists of 30+ video modules. You will be able to complete the modules in your own time and at your own pace.

The second option is access to the course plus 4 weeks of live weekly group calls with Mike. After the purchase, you will have a few weeks to go through the course materials so you can get familiar with the content. During this period you can start applying some of the tools and techniques. In the meantime, you will get an email with the information on when the 4-week group sessions begin. There will be at least 2 possible options of dates to pick depending on your preference, timezone, and availability. For 4 consecutive weeks, you will be able to participate in live video calls with a small group of students. Each week we will review some of the modules and any potential challenges you might be facing. You will get optional "homework" where you will push yourself to apply some of the tools and reach new goals. We will motivate each other to learn, grow and keep improving. This option is ideal for anyone who might need an extra push to get things done. It is perfect for those who are serious about self-improvement.


The next 4-week Accountability Program begins in January 2024.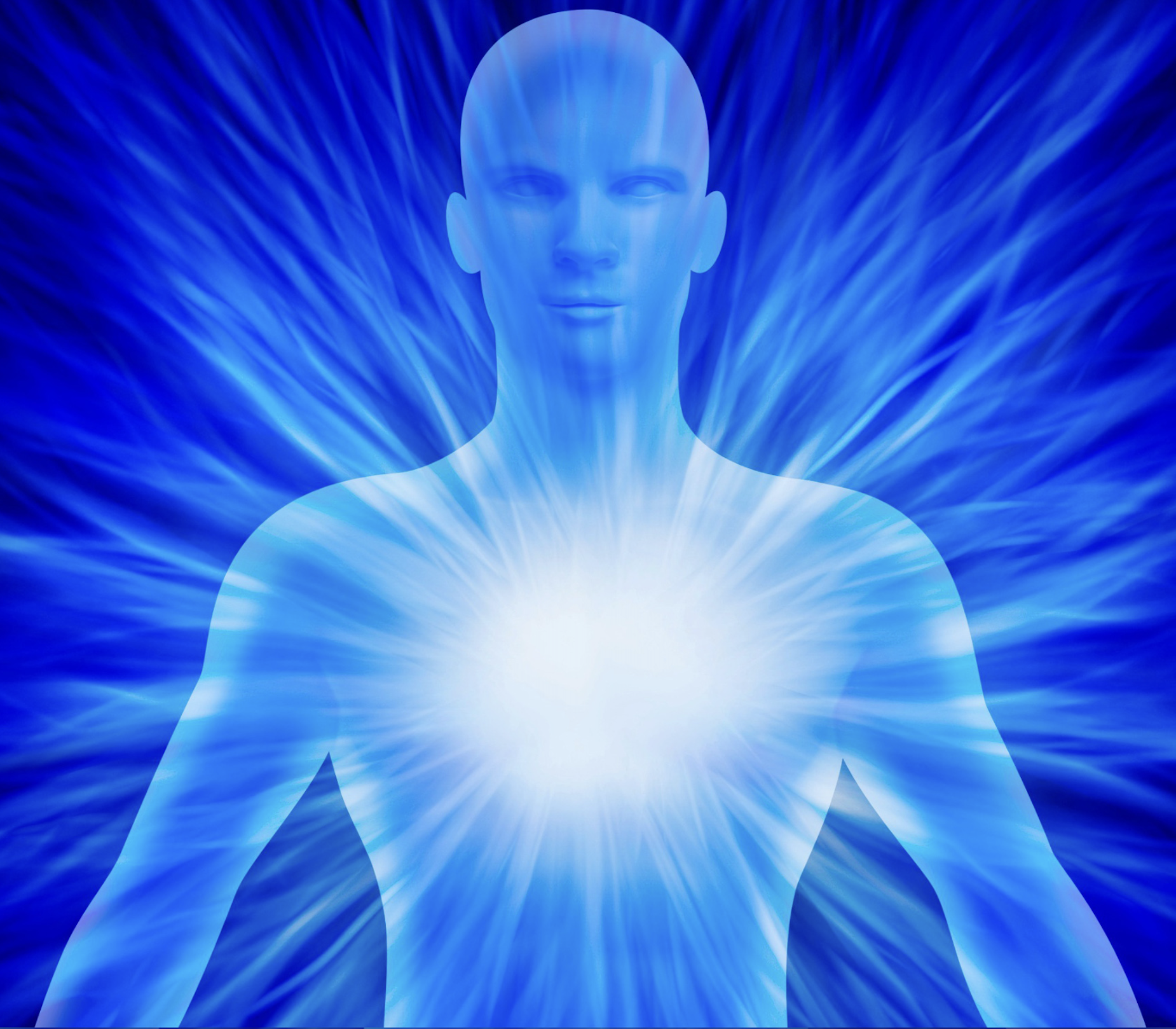 The course includes a bonus section with a specially designed guided meditation method called Heart Center Meditation. Over the last 15 years, Mike tested countless meditation methods and took part in retreats meditating for up to 4 hours per day. All those experiences helped him to understand what meditation methods have the most benefits. This led to designing Heart Center Guided Meditation. The method helps with things like stress reduction, gaining clarity, seeing things more clearly and objectively, improved intuition, better overall health and a lot more.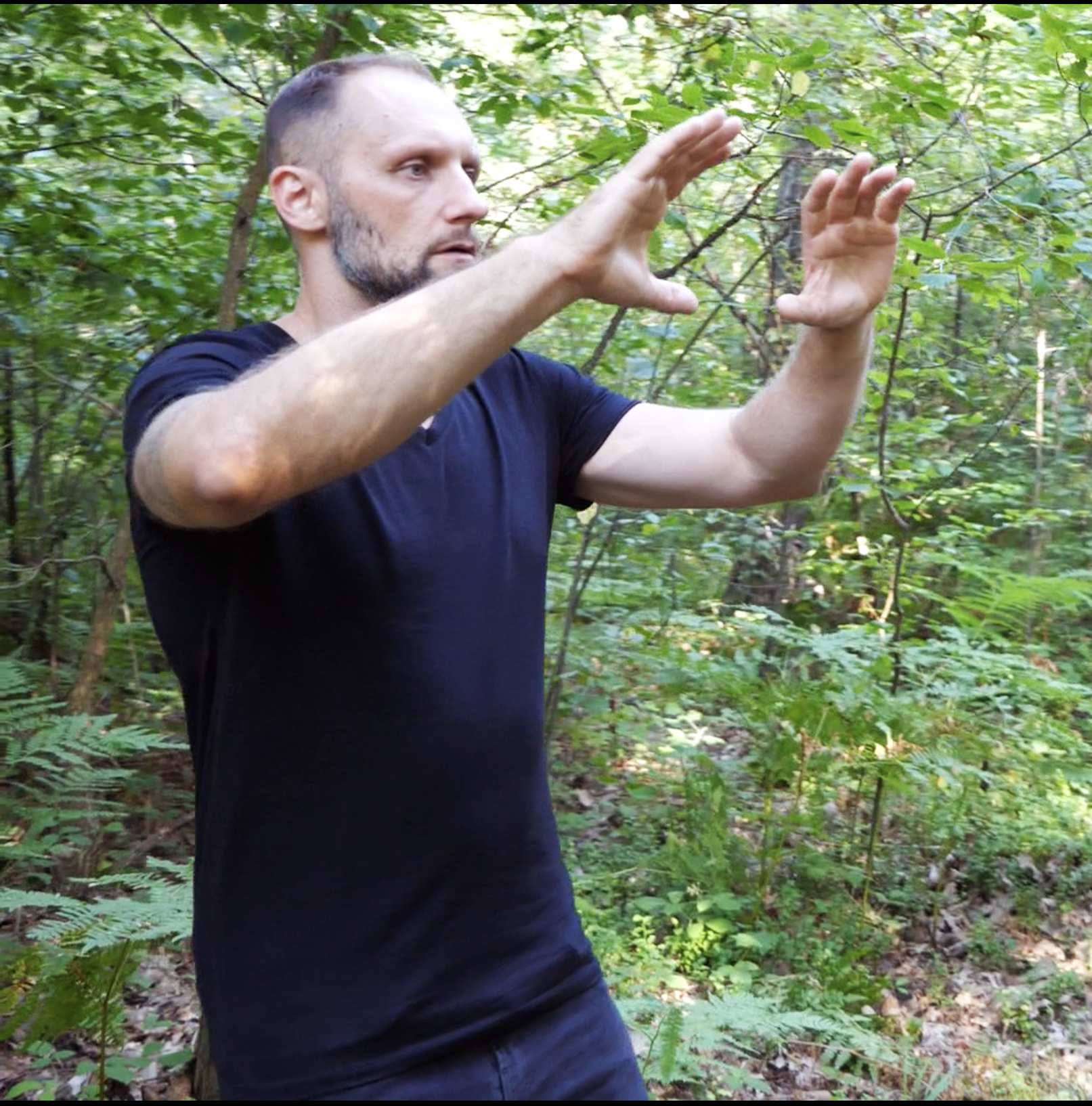 The second bonus module included in the course is the Qigong practice tutorial. Qigong sometimes pronounced Chi Kung is an ancient Chinese exercise system. Mike started practicing Qigong in 2006 and considers it to be one of the most beneficial yet relatively unknown physical activities. This module includes guided tutorials with some of the most useful practices. What are some of the top benefits of Qigong? More energy, less stress, clearer mind, better focus. Qigong can improve better overall vitality and healing. It can help in preventing disease. It can increase oxygen uptake and benefit endurance athletes. These Qigong exercises can be practiced by anyone at any age.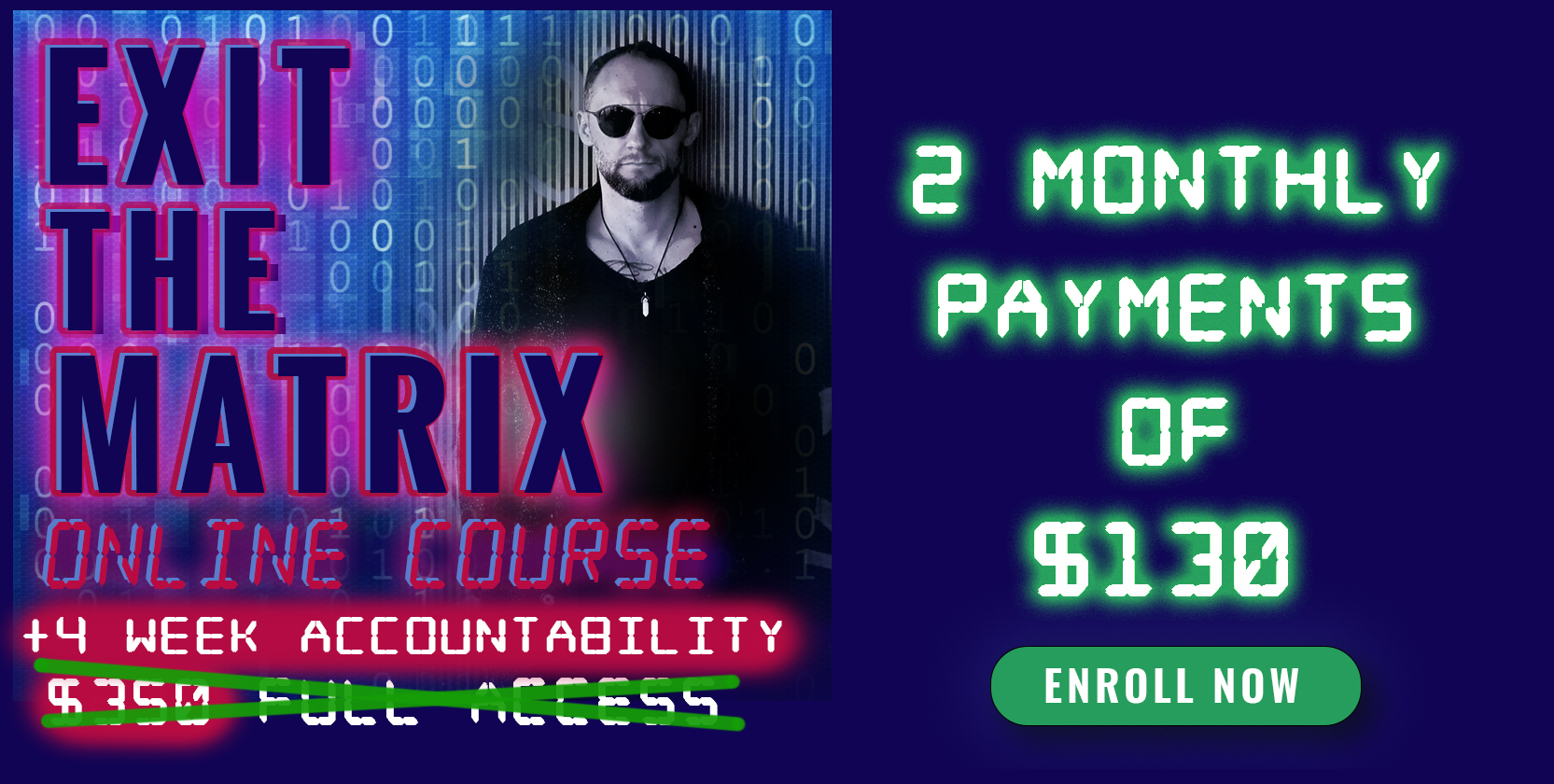 EXIT THE MATRIX COURSE
+ 4 WEEK ACCOUNTABILITY PROGRAM

Full access to Exit The Matrix course materials that include 30+ online video modules with bonus content
Plus 4 weeks of weekly live group video calls with Mike.
Pay in 2 monthly payments, the regular price is $185 per month, currently, you get 30% off!



Frequently Asked Questions
How much time per week do I need to dedicate to go through the course materials? 
You can go through the materials in your own time and at your own pace. It is up to you how much you want to learn, keep in mind that the content is one thing but you need to do the work and apply the methods, tools, and techniques yourself. 


Is this a beginner's course or a more advanced one? 
It is appropriate for any level. 


Will this course work for me? 
Exit The Matrix is designed to be as simple as possible. Concepts are explained in detail, examples are often provided. Most content is very straightforward. You need to apply the knowledge of course, if you need an extra push or help, consider purchasing the option with the 4 Week Accountability Program. 


Do I have to go through all the course materials? 
The course focuses on several areas, from relationships to careers to working on our own imbalances. If some of the areas aren't relevant to your situation you can skip them, we do recommend going through most of the content. The only exception is the section with working on spiritual imbalances. In this section, you can pick what applies to you and ignore other types of imbalances that aren't relevant.


What happens if I miss the accountability live video call? 
You can watch the recording afterward. You can also ask your questions during the next accountability group meeting.


What if I don't like the content? Are you offering refunds?

Yes, our courses come with a 14-day money-back guarantee. If for any reason you don't like the content of the course you can request a refund for up to 7 days after the purchase.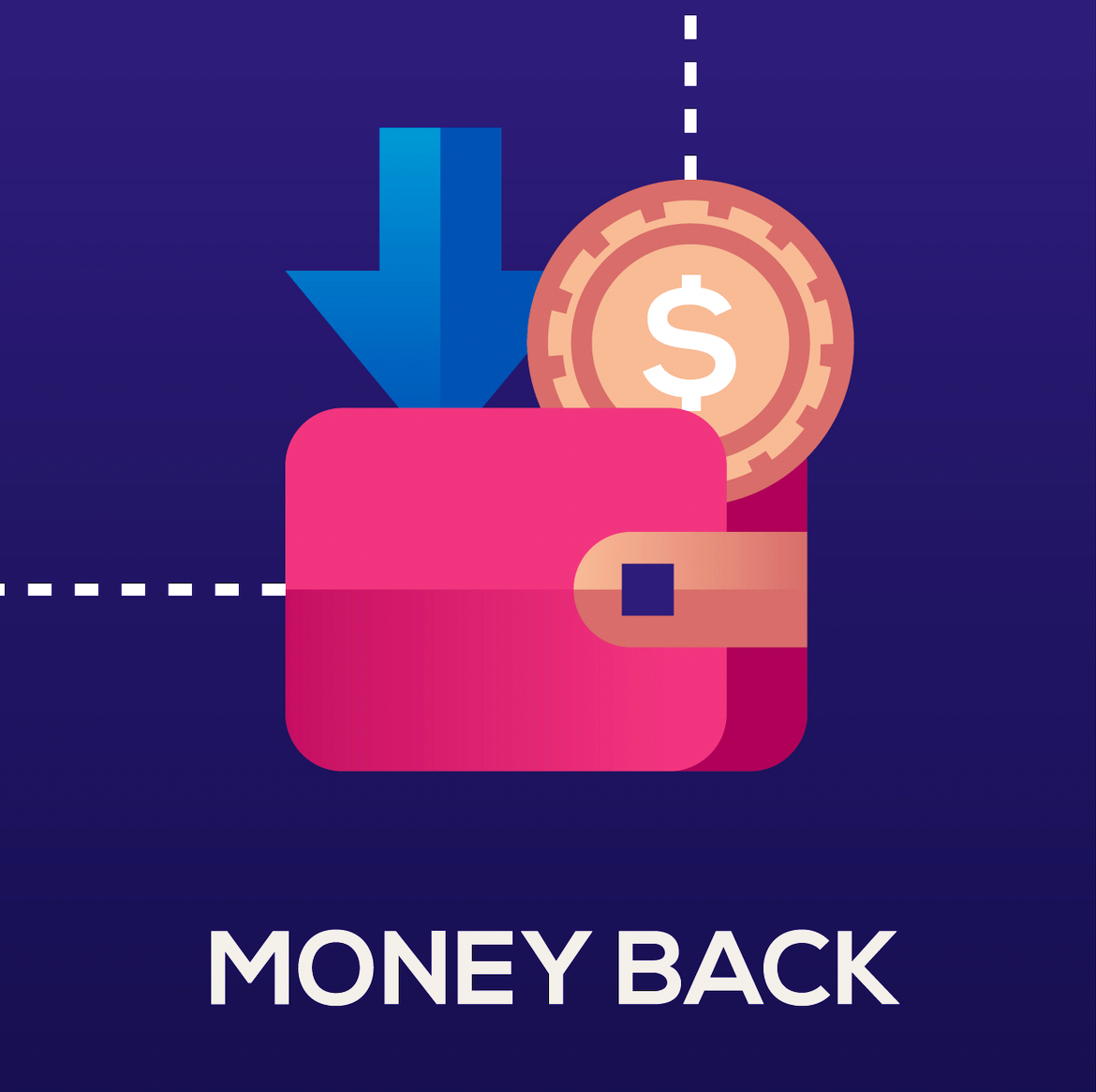 100% Money Back Guarantee

We believe in our products so much that we offer a 14-day money-back guarantee. If you don't like the content of the course just email us and we will issue a refund.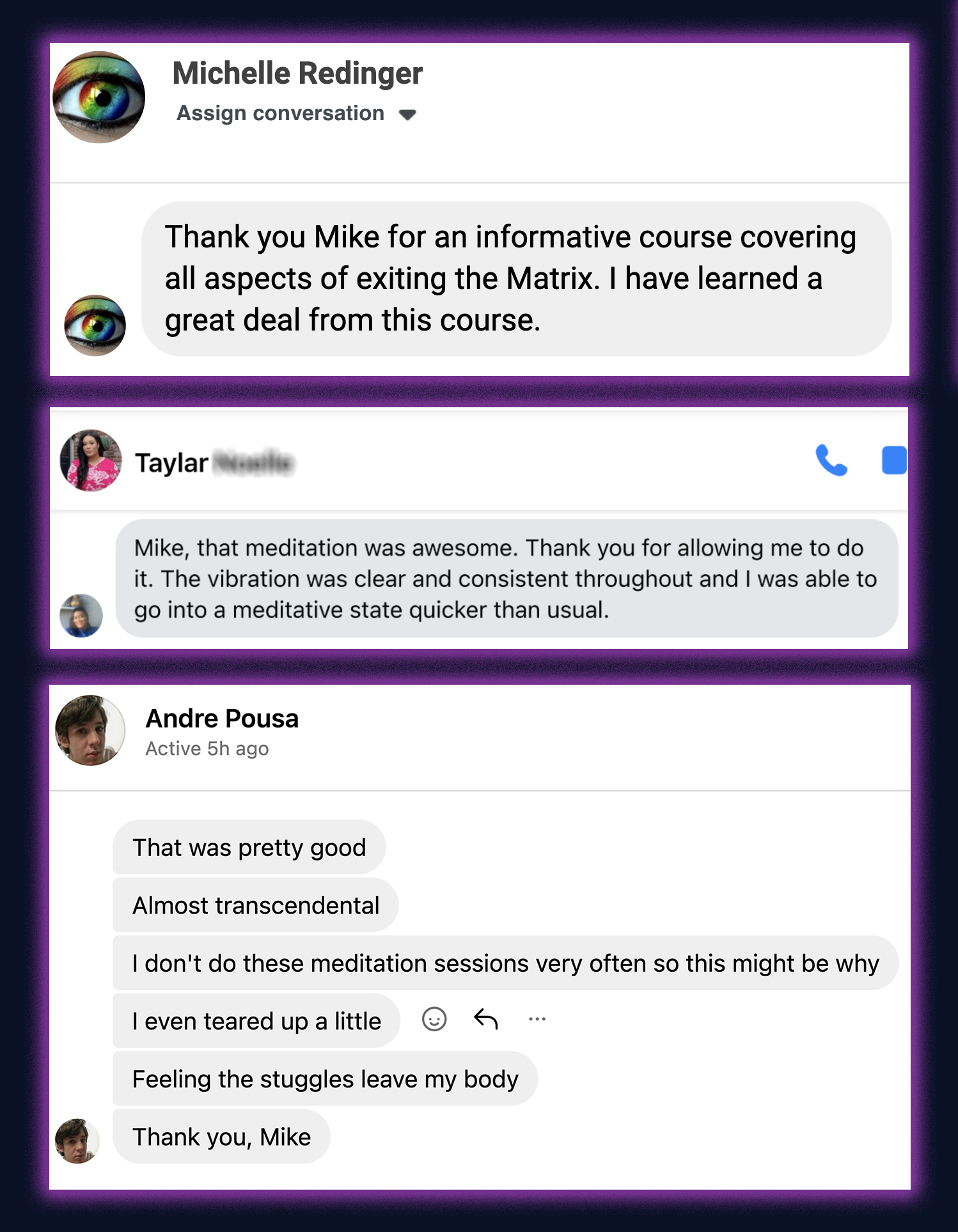 What do students say about the course and guided meditation?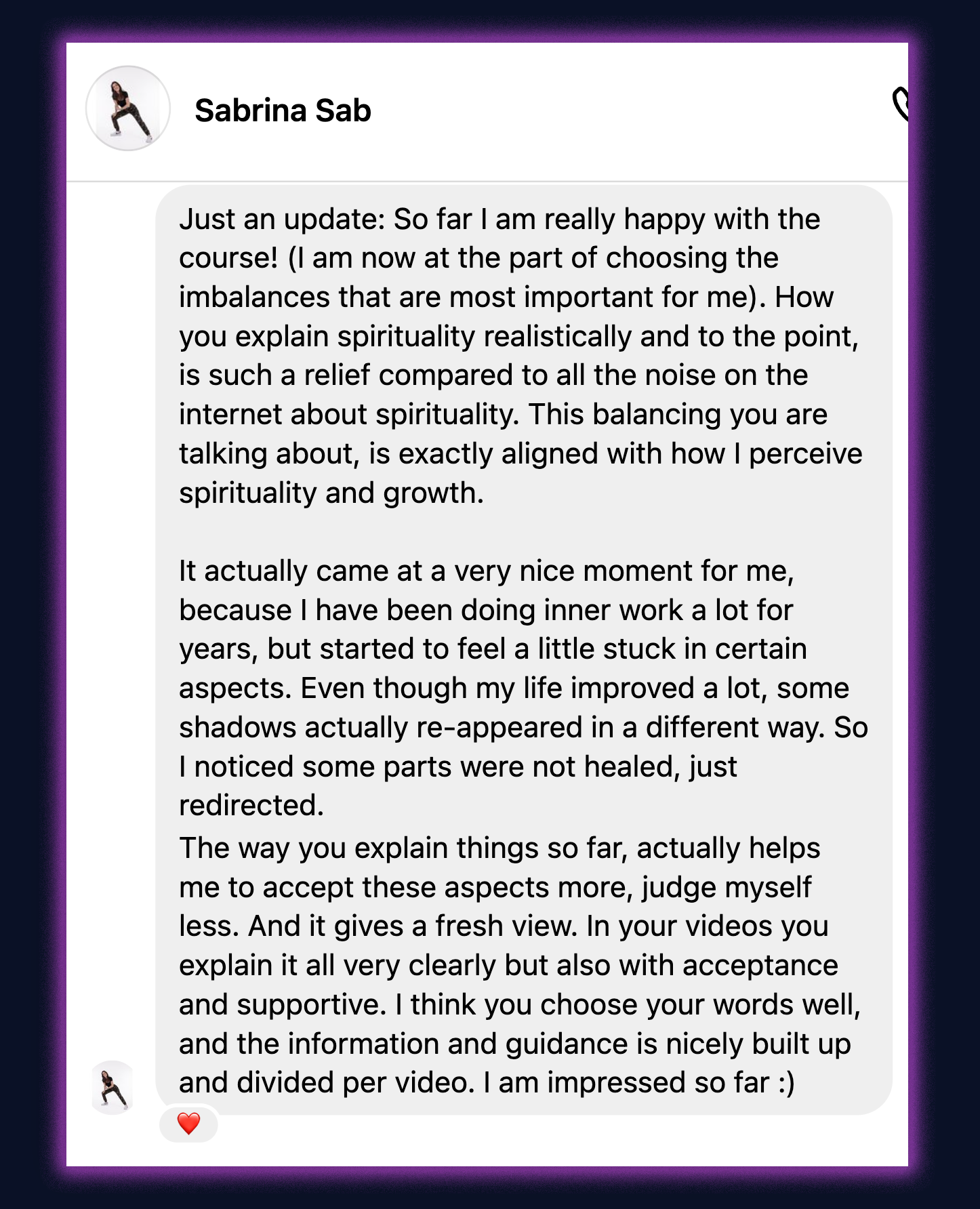 Why students are so impressed?